Manually operated
Manually operated blinds with controlbar are well suited for roof windows within reach. You operate the blind by pulling down the controlbar. Top and side channels ensure a smooth operation and enables you to position the blind anywhere in the window.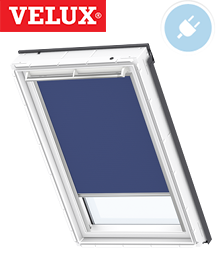 Velux Electric Blackout Blinds
Electrically operated
Electrically operated blinds are recommended for VELUX INTEGRA® electrically operated roof windows. The blind is operated via a remote control which makes it an ideal solution for blinds that are out of reach or if you simply want that extra level of comfort that allows you to control your blind from anywhere in your room.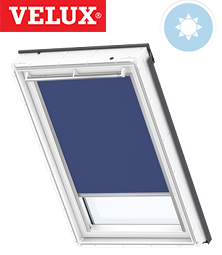 Solar powered
Solar powered blinds are perfect for manual and solar INTEGRA® roof windows that are out of reach. The blind comes with a remote control operated by a standard battery that is recharged by solar power which is good for up to 600 operations even if there is no sun for recharging. The blind is easy to install as no wiring is needed. Manual operation is also possible.